The Clark Behavioral Health Region
In 2019, the estimated population for Clark County was 2,282,226, a 16.5% increase from the 2010 estimated population. With 73.6% of Nevada's population living in Clark County, it is the most populous area in the state. Continued growth is projected to reach slightly above 2.85 million by 2035. Long-term population forecast more than 3.16 million Clark County residents by 2060.
During the 2017 session, regional behavioral health boards were formed to address behavioral health in Nevada. The regions were redrawn during the 2019 session and Nye County was split into regions. The northern half of Nye County is part of the Southern Region and the southern half is part of the Clark County Region. For data purposes, Nye County data is included in the Southern Region.
Members
CHAR FROST Board Chair, Director, Family and Youth Engagement, Magellan Health
JAMIE ROSS Vice-Chair, Executive Director PACT Coalition
SENATOR FABIAN DOÑATE, MHA Legislator, Nevada Senate District 10                                                   
LESLEY DICKSON Center for Behavioral Health, Nevada Psychiatric Association
DAN MUSGROVE Vice President Strategies 360's
MICHELLE GUERRA, MBA, MSHA, CPC, LCADC Vice President of Quality Assurance Nevada Behavioral Health             
JACQUELINE HARRIS MA, MFT, LADC Marriage and Family Therapist
DENEESE PARKER, MSW, CADC Assistant Court Administrator, Eighth Judicial District Court
ARIANA SAUNDERS, MA Associate Director, Training Center, The Corporation for Supportive Housing
CAPTAIN NITA SCHMIDT North Valley Bureau, Las Vegas Metropolitan Police Department
CORY WHITLOCK, PA-C Las Vegas Fire and Rescue
SEAN O'DONNELL, MS Executive Director, Foundation for Recovery         
JOSE L MELENDREZ, MSW Executive Director Office of Community Partnerships UNLV School of Public Health
Vacant Regional Behavioral Health Coordinator, Clark County Social Service
Board Priorities
The Clark Regional Policy Board continues to embrace a data-driven approach to identifying the behavioral health needs and system gaps of the region. That said, the success of a data-driven approach depends on the existence of data, the quality of the data gathered, as well as the rigor and pertinence of its analysis and interpretation.
Mental health oversight agency and workforce development issues.
Dedicated funding for crisis services for children and adults.
Residential treatment services for youth.
Increasing collaboration on the spectrum of substance misuse and its relation to mental health.
Recovery is a process of change through which people improve their health and wellness, live self-directed lives, and strive to reach their full potential. There are four major dimensions that support recovery:
Health—overcoming or managing one's disease(s) or symptoms and making informed, healthy choices that support physical and emotional well-being.
Home—having a stable and safe place to live.
Purpose—conducting meaningful daily activities and having the independence, income, and resources to participate in society.
Community—having relationships and social networks that provide support, friendship, love, and hope.
Gaps & Needs
Areas identified as assets and gaps in Clark County are:
Expansion of Crisis Call Center Hubs
Expansion of Mobile Crisis Teams
Creation of Crisis Stabilization facilities
Crisis Now, a model used in California, Arizona, Washington, and Georgia to centralize crisis services and make them community based. The regional behavioral health coordinators worked with the State and Social Entrepreneurs, Inc. (SEI) to operationalize their models. Clark County has a crisis response team through Las Vegas Fire and Rescue. Desert Parkway Hospital has a mobile crisis team that goes to emergency rooms to evaluate and transport patients to their hospital for additional care.
Initiatives
The Clark Regional Behavioral Health Policy Board and the Clark Regional Behavioral Health Coordinator are currently working with communities to identify appropriate initiatives to implement within the region. 
Recommendations
The Clark Regional Behavioral Health Policy Board and the Clark County Children's Mental Health Consortium support the development of robust community-based services and supports to reduce reliance on residential treatment.
Featured Resources – Click here to access the most helpful local support options
Clark County Social Service
If you or someone you know is in need of rental, utility or transportation assistance, please call Clark County Social Service at 702-455-4270 or visit
clarkcountynv.gov/social-service/
Children's Mobile Crisis Response Team
If your child is experiencing a mental or behavioral crisis contact the Nevada Division of Child and Family Services Children's Mobile Crisis Response Team. More information also can be found at 
their website
. In Southern Nevada contact (702) 486-7865, Monday – Sunday – 24 hours
Bringing the Community Back to Healthcare
Your One‐Stop Resource for All Things Medical In Las Vegas!
Three Square
If you or someone you know is in need of emergency food assistance or other social service support, please call the Three Square Center at 702-765-4030 or visit
threesquare.org
for a complete list of Three Square's distribution sites and hours of operation.
Clark County Housing Assistance
FOR A FULL LIST OF STATEWIDE RESOURCES CALL 211 OR VISIT
http://211.org
If you need assistance locating long-term mental health resources, talking through a problem, or exploring mental health treatment options, 
call 211 to speak with a live person who can help.
211 conversations are confidential, can be made anonymously, and are available in 180 languages upon request.
If you prefer to text, use web chat, or search for resources online, click here to find more ways to contact your local 211
Other Mental Health Hotlines
National Suicide Prevention Lifeline: 1-800-273-8255
Veterans Crisis Line: call 1-800-273-TALK (8255) and press 1; or text 838255
Crisis Text Line: text the word 'Home' to 741-741
The Trevor Lifeline for LGBTQ Youth: call 1-866-488-7386
The Trans Lifeline: call 1-877-565-8860
Click to select Behavioral Health Region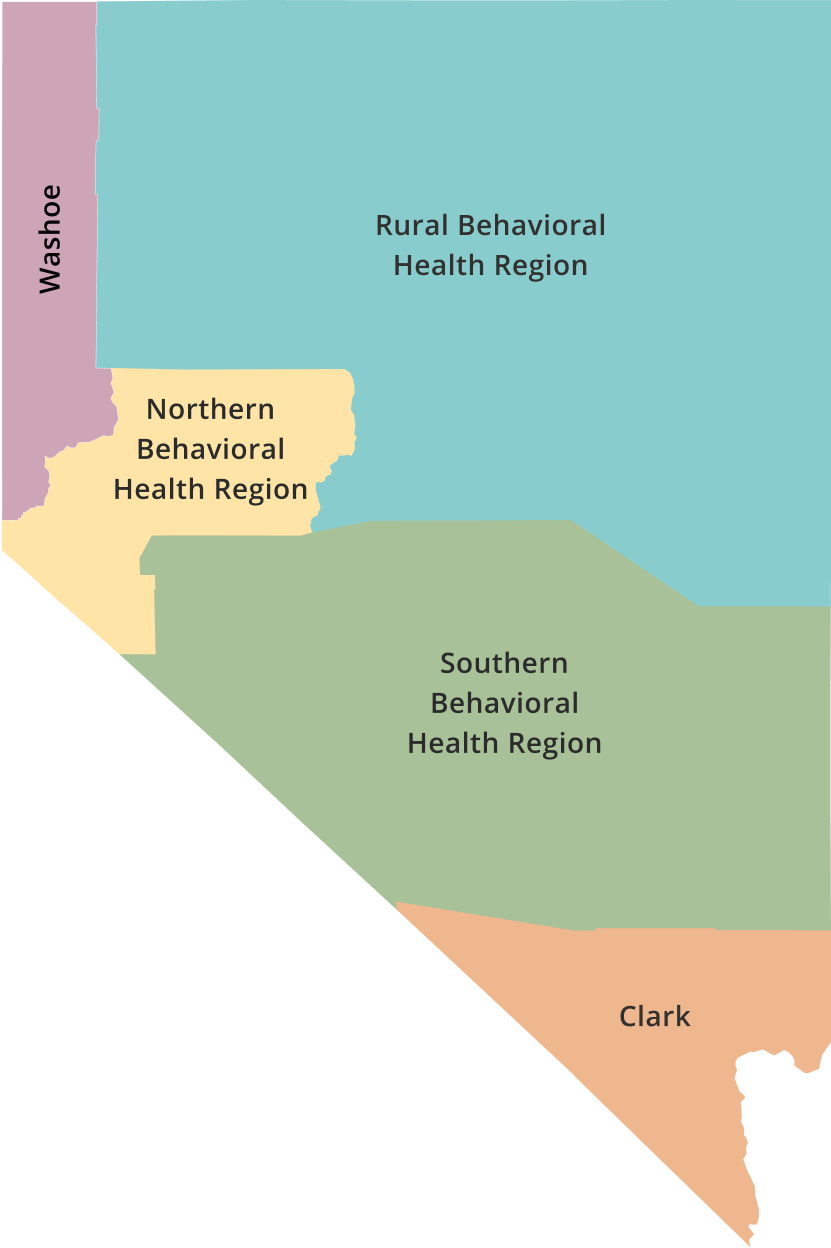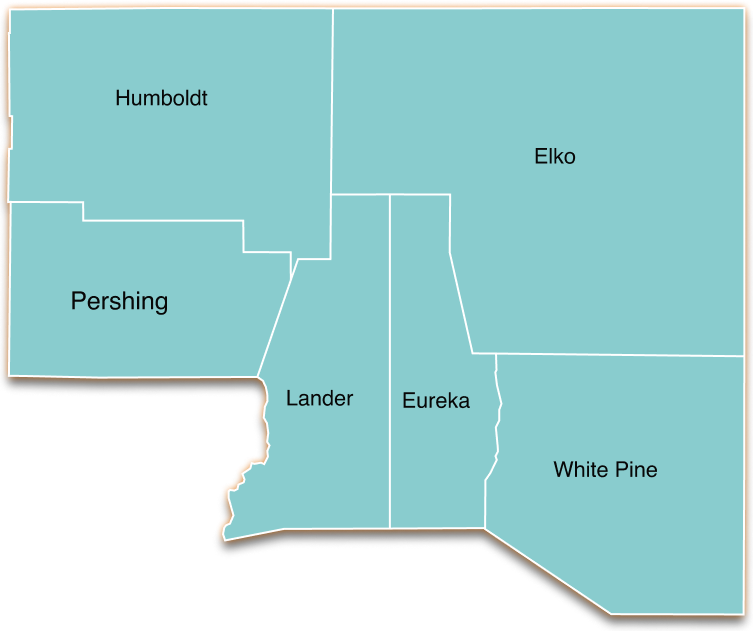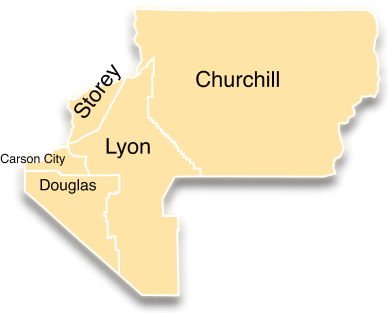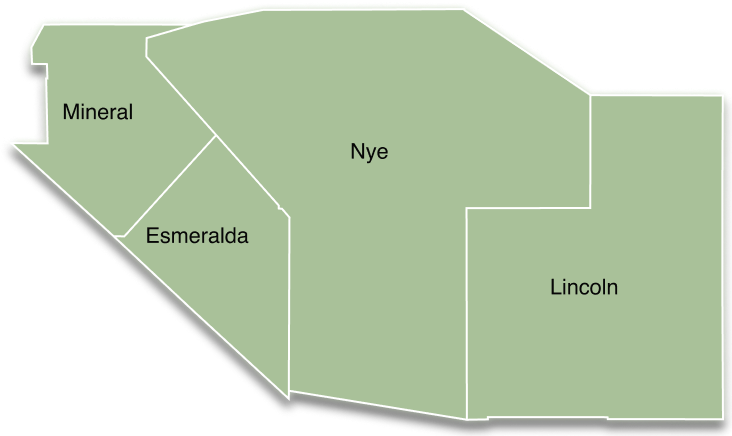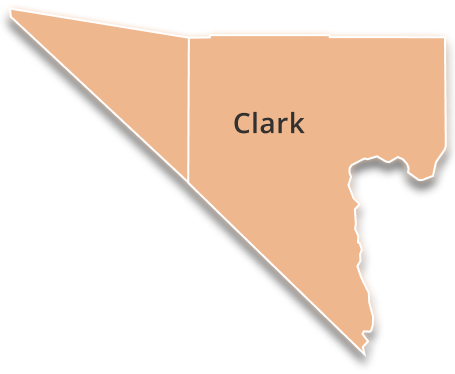 Rural Behavioral
Health Region
Washoe Behavioral
Health Region
Northern Behavioral
Health Region
Southern Behavioral
Health Region
Clark Behavioral
Health Region
Publications and Reports
Type
Group
Name
Region
Date
Download
Resources
Mental Health Spectrum May 2023
Clark
05/03/2023

Preview

Download

Board Meeting
CLARK REGIONAL BEHAVIORAL HEALTH POLICY BOARD AGENDA 5.19.23
Clark
05/03/2023

Preview

Download

Board Meeting
CLARK REGIONAL BEHAVIORAL HEALTH POLICY BOARD AGENDA 1.11.23
Clark
01/11/2023

Preview

Download

Board Meeting
Clark Regional Behavioral Health Policy Board Meeting 9/29/22
Clark
09/16/2022

Preview

Download

Data
DOSE Report – Aug. '22 – Clark Region
Clark
09/12/2022

Preview

Download

Resources
LVMPD Resource Guide
Clark
08/23/2022

Preview

Download

Resources
Mental Health Spectrum Aug 2022
Clark
08/23/2022

Preview

Download
Contact
Teresa Etcheberry, MSSW
Clark Regional Behavioral Health Coordinator Clark County Social Service